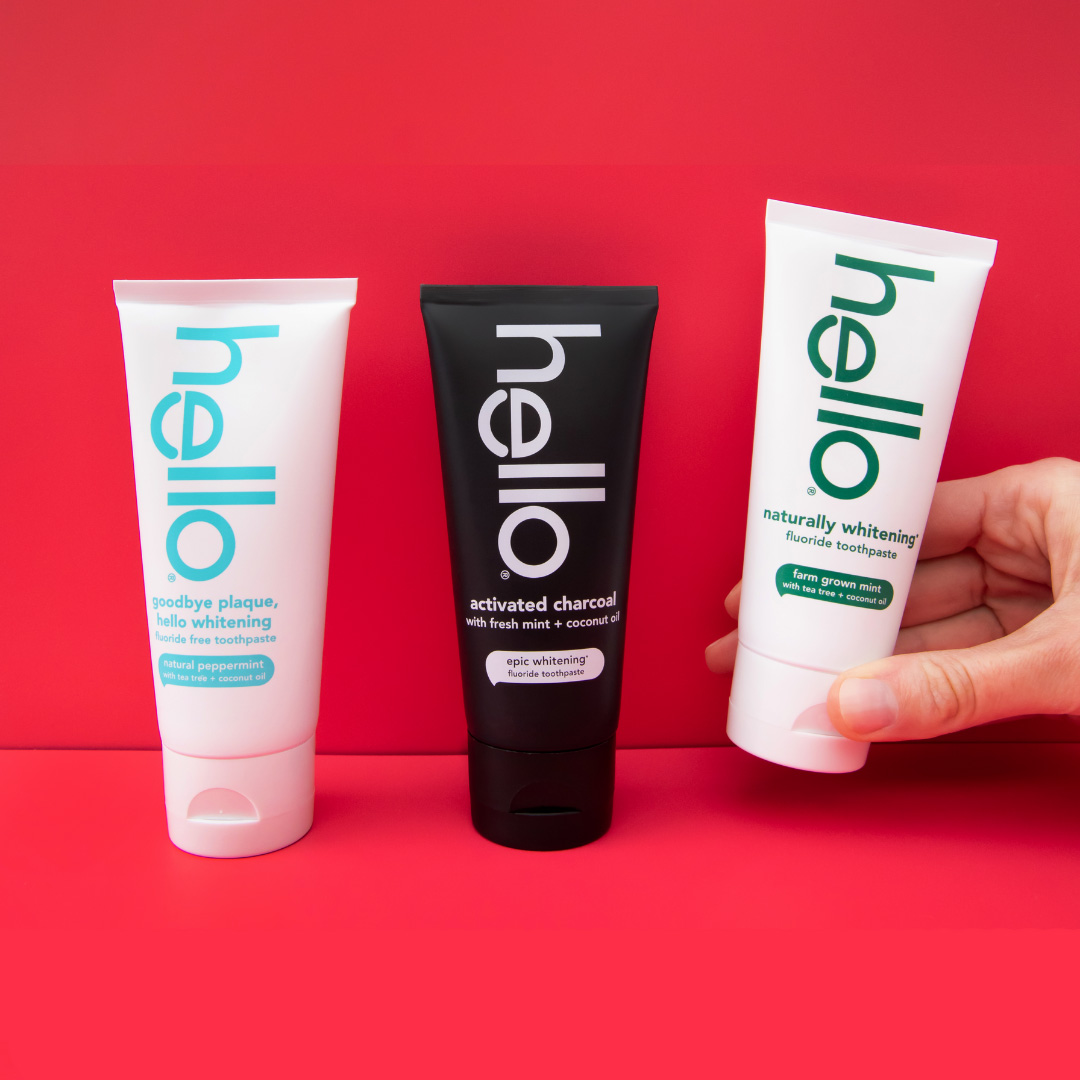 crinkle-free tubes
we admit it, we're obsessed with design, and we hate fugly-looking, crinkly tubes. we also think that the tubes should feel as good in your hands as our amazing pastes feel in your mouth. our custom, BPA-free soft touch tubes retain the integrity of their form through their lifecycle and while we might be a bit biased, we think they're pretty enough to keep out in the open. we're working to make these tubes recyclable in your everyday bin, but in the meantime please recycle these beauties through our friendly TerraCycle collection program (see below).
post consumer resin
we're super proud to have post consumer recycled (PCR) material in our product packaging. for example, our mouthwash bottle is made with 25% PCR plastic, and that's just the start. hey, maybe PCR should be an acronym for a pretty cool resource.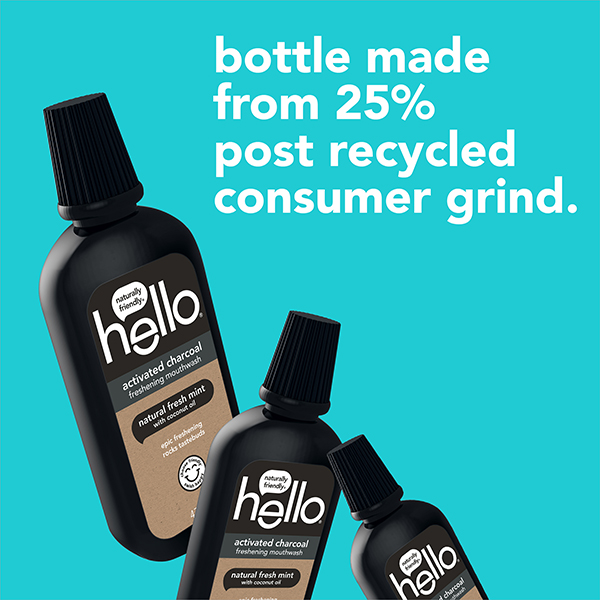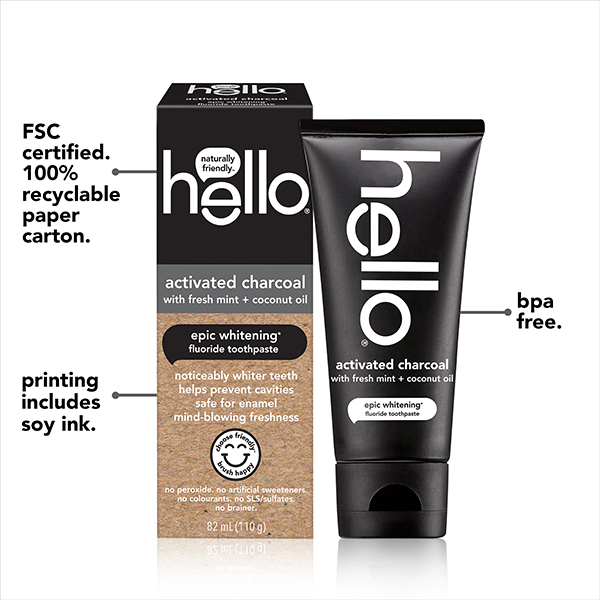 FSC certified paper
we're psyched to share that all of our secondary paper packaging is made with Forest Stewardship Council certified paper. we also print with soy-based inks, yee-ha.
solving for the non-recyclable
we're working hard to make the best choices we can, and to create products that are as thoughtful as possible. while we love the look and feel of our packaging and the naturally friendly™ formulations, there are still some products that are not yet locally recyclable. please know we never stop exploring, experimenting and innovating when it comes to packaging materials, sustainable resources, and best-in-class manufacturing processes, that we really give a spit about how we source and design…and that we're not slowing down. we're all on a journey, and together, we'll get there in style. please rock our partnership with TerraCycle to recycle your hello products, for free. yup, for free. participation in this program may be limited, but we're always working to expand the number of products that are recyclable locally. #choosefriendly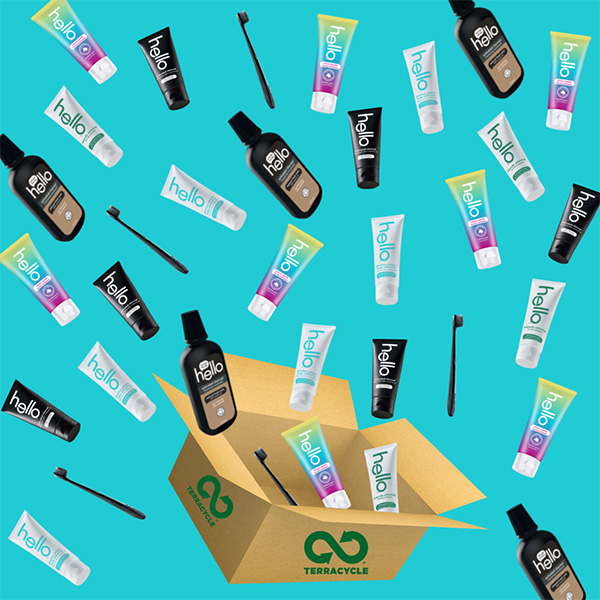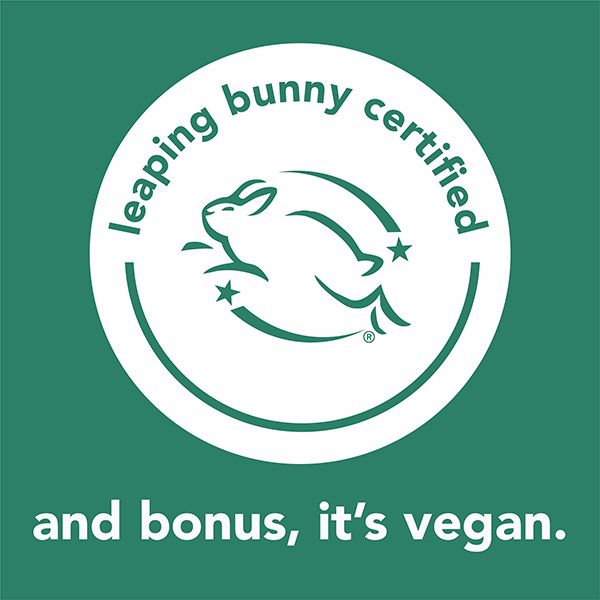 leaping bunny certified
we love our friends in fur. in fact, we're Leaping Bunny Certified, which means that not only do we not test our finished products on animals, but that each individual ingredient supplier we use must also certify to a credited 3rd party that they also do not test on animals.
hello products are completely free from any animal byproducts. so no matter what your dietary preference and moral mantra might be when it comes to our friends in fur, you'll be able to brush happy with effective products that are nothing but friendly.